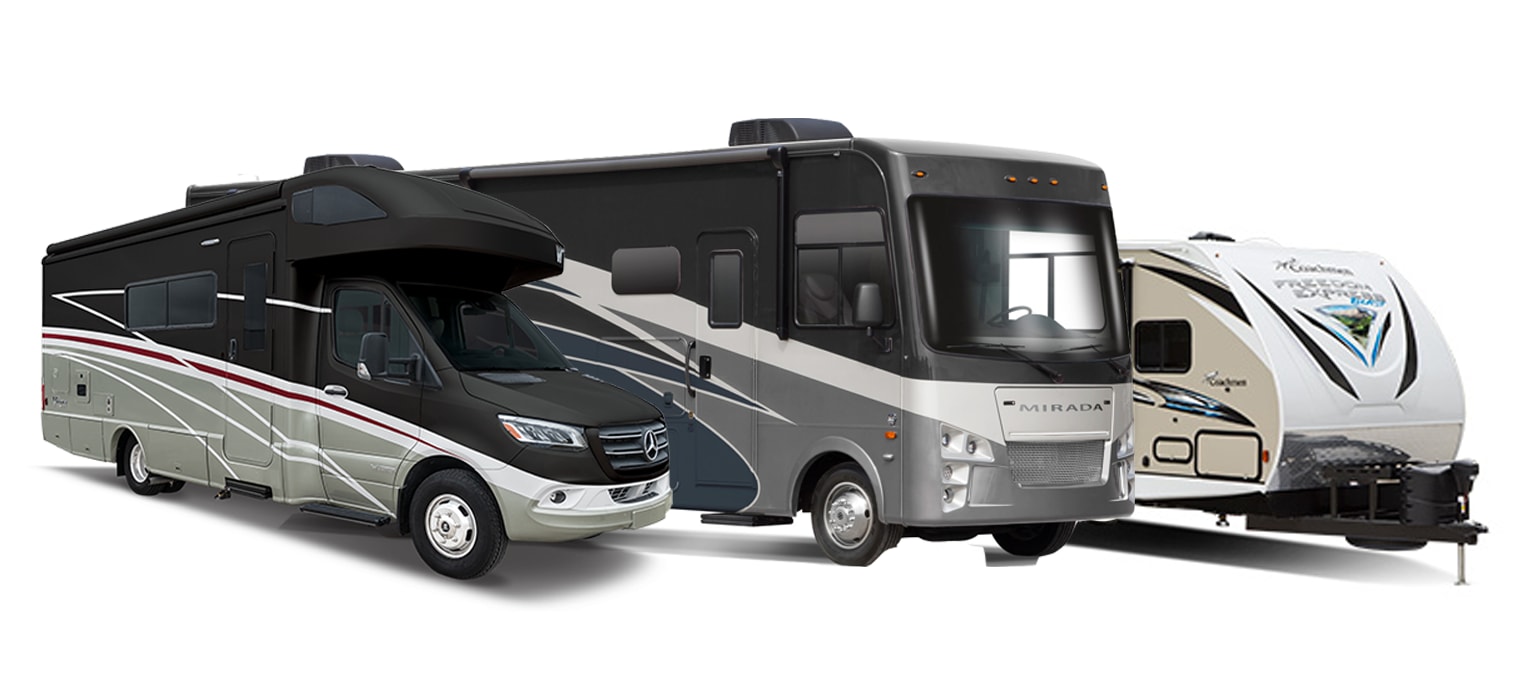 Our RV Vehicles Center Serves Customers In the Olathe, KS area And Everywhere Nearby! We Buy, Sell, Rent, and Store RV's for You!
Olathe Ford RV Center has been locally owned and operated for over 40 years!  We have a staff of nearly 50 employees and growing. 
As a family owned business, we believe in providing our customers the best sales and service experience possible. We have twelve technicians (five certified technicians and three master certified technicians) to help you with every need.  Here at the Home of the World's Happiest Campers, every camper leaves with a smile!  Nothing is more important to us than integrity, honesty, trust and helping our customer find what they desire!
We welcome you to be a part of our family, so please do not hesitate to let us know how we can help you! 
We are conveniently located in the heart of the Midwest, in the midst of Colorado, Iowa, Oklahoma, Arkansas, Missouri, Illinois and Nebraska.  Whether you are coming from Alaska to Florida, Maine to California, Canada to Texas and everywhere in between!
Find our contact information below:
Address: 19310 S Gardner Road Gardner, KS 66030
Phone: (800) 280-2617
And a link to their website: https://www.olathefordrv.com/contact-us